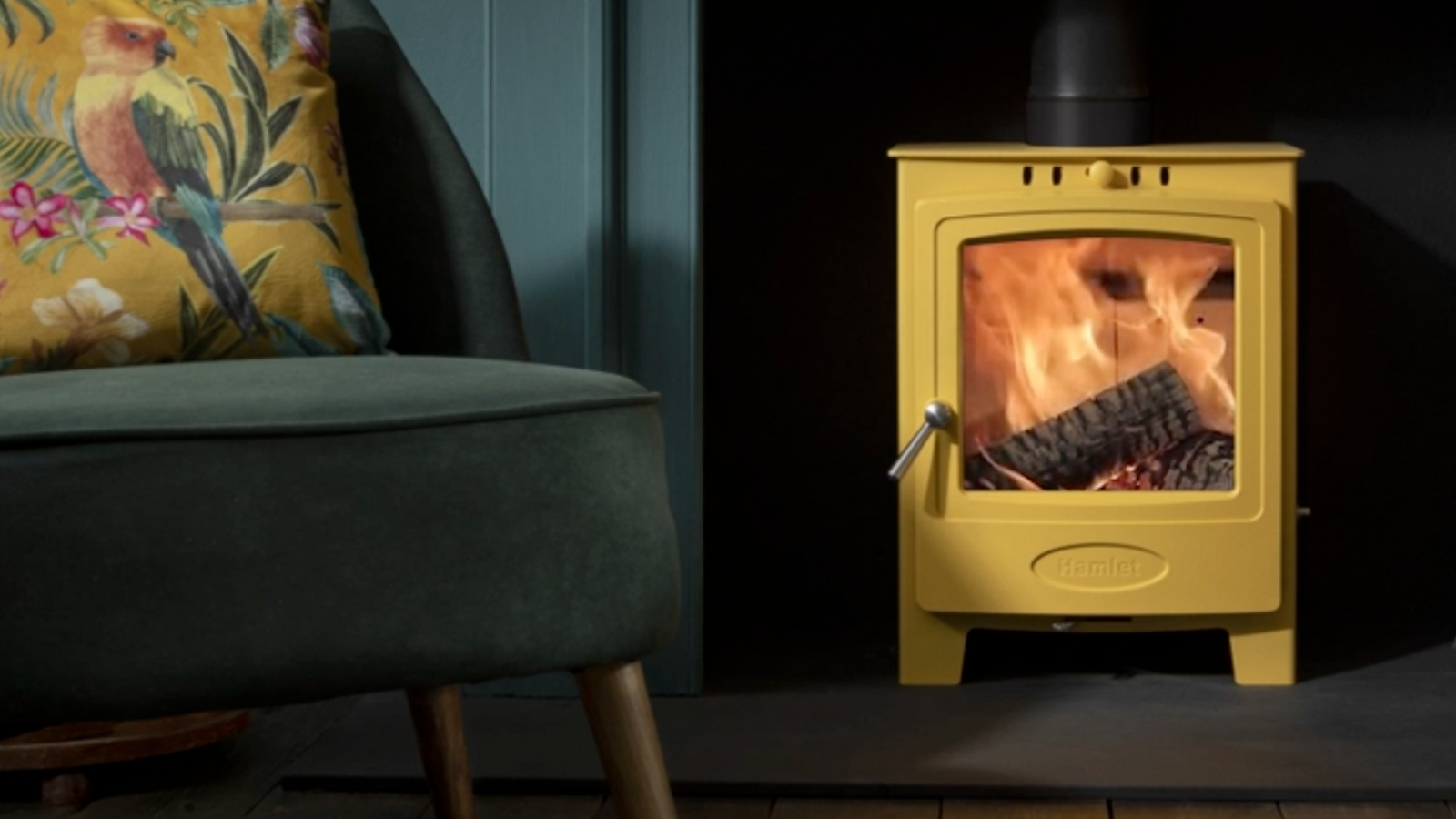 Who are we?
Stovefitter's is a brand owned by Julian Patrick Marketing Ltd., established by stove installer Julian Patrick.
Why does Stovefitter's exist? Here at Stovefitter's, we think wood burning stoves are really great - life-enhancing. We also believe that they have a place in assisting us to reduce our reliance on fossil fuels.
Professional installers can be found all over the country and most do a great job (contact us for an installer list in your area).
But many people are unable to afford a wood burning stove. Not because the stove is expensive (stoves can be purchased for a few hundred pounds) but because the installation is too expensive for some. Registered stove-fitters can charge upwards of two thousand pounds for the install. Nothing wrong with that - they work very hard and some are very good at what they do. If you can afford it - using a registered installer is the route to go.
For those who cannot afford it, or who wish to maintain complete control, there is the option of self-installing and using Building Control to sign-off.
Stovefitter's exists to shine a light into the trade. To give the customer the power to self-install (and save ££££'s) or, if they are employing a fitter, to have the knowledge not to get taken for a ride.
JPM Ltd. also recently started The Longcoats Trading Co. for dogwalkers getting fed up of getting rained on).
Julian Patrick, Managing Director
Julian Patrick, Managing Director
My name is Julian Patrick, Managing Director at Stovefitter's and author of The Stove Fitter's Manual. I live in Cornwall with my wife, an ostepath in St Ives. I am not Cornish (escaped from the Midlands to North Wales during the 1990's then to Cornwall late 2017). I used to be a full-time Hetas-registered stove installer but now spend most of my time answering the phone or working on the website.
In North Wales stove-fitting meant whizzing around in a white Land Rover having adventures.
One day we would be at the coast (Conwy, Beaumaris, Colwyn Bay, Llandudno and so on), the next the rugged Snowdonia mountains (Betwys-Y-Coed, Llanwrst, Llanberis, Blaenau Ffestniog).
Hard work but a lot of fun; what a lot of adventures (especially with Huw who recently passed away). I met some strange people too, especially in the hills ;-)
I like North Wales - it's gritty.
North Wales was especially gritty in that winter of 2009/10. Fond memories of some hair raising journeys in the mountains (icy roads, big drops, snow chains and minus 18 degrees).
But as I said I now reside in sunny Cornwall with my wife. Outside of work I enjoy reading, writing (still trying to make progress on the unfinished novel), cooking, walking on the beach with the dog, fine wine and more. I am learning to play the piano and have a small sailing craft (Hobie Tandem Island) for fishing and sailing the Cornish coastline (basically a sit on top kayak with outriggers and a sail).
My wife and I have a small cottage in Marazion; maybe this is as close as I get to off grid ;-) And there's a big Wifi-enabled pub down the road should we run out of logs.
It was 2013 when I launched Stovefitter's. It started with a blog (how to fit your own stove) followed by a small shop (The Wood Stove Hut). The shop opened with just 7 stoves (all I could afford). The idea was to stove fit for three days a week and open the shop the other two days.
The Hut was actually my tatty, rented lockup with a lick of paint applied and the aesthetic creativity of my wife. It turned out surprisingly well I feel (thank you wife). Very cosy in the winter and then with the Twin Wall Design Studio upstairs things looked good considering.
Stovefitter's took off far faster than I could ever have imagined and is now an online operation, with a warehouse and office, selling liner and stoves all over the UK and within, three years, we had over 250 stoves in stock.
Arran joined Stovefitter's in January 2015 and is a valued and reliable Stovefitter's representative. Jacqui joined the company in 2021 and works with Julian in the home-office. Ray looks after twin-wall designs and works closely with Julian as required. Henry looks after the Live Chat.
Arran Hands, General Manager
Arran Hands, General Manager
I have worked within the stove industry for around 15 years now, gaining essential product knowledge along with some installation experience. Although a lot of people see a stove as a black box, I think they all have a personality and character.
In our home, we have a fantastic wood burner (The FireWire 500) which is used around the clock - making the house warm and cosy during the colder months.
During my spare time my main hobby is racing motorbikes! One day hoping to compete in the Isle of Man TT. I love anything to do with adrenaline. Sky diving is next on the list 😜 I live in North Wales and manage the shop and showroom here in Mochdre with my dog Monty (3yr old fox red Labrador).
Jacquelin Edwards, spreadsheet supremo & lots more
Jacquelin Edwards, spreadsheet supremo & lots more
I met Julian when we moved to Marazion in 2015. We bought the house next door and embarked on the long and painful process of turning the ugliest house in the village into something much nicer. There are hundreds of decisions to be made during a renovation process and I was delighted for help in choosing a stove. I had been researching stoves for ages and had a list as long as my arm, all rather daunting, and so when I discovered Julian had a stove business and was the expert it made choosing much easier. I bought an Ivar 8 with a logstore and I love it. At least we had a warm building site.
I started working with Julian in September 2020, I commute each day to the office next door and can be home in no time at all for lunch.
When I am not working and can escape from the ongoing renovation project I love to walk, and when the weather is good to swim and kayak. Also have a road bike and like to cycle but the hills around here do put me off and so I am thinking of buying an electric bike. Maybe under the cycle to work scheme?
Ray Edwards, chimney designer
Ray Edwards, chimney designer
Awaiting text from Ray
Reg Harcourt-Patrick, Entertainments Manager
Reg Harcourt-Patrick, Entertainments Manager
My name is Reg. I have a bed at home and a bed at the stove shop.
My main interests in life are food, sleep and chasing rabbits. I am actually obsessed with rabbits and dream about them constantly. I have never actually caught a rabbit. I was once in a field with more than twenty but because I tried to catch all of them I didn't catch even one.
I once stole ten frozen lamb chops and ate nine of them.
Going to the vets is my biggest worry in life and I shake just thinking about it. Besides that life is just one big holiday.
In the winter I like chasing rabbits and then lying in front of a hot stove and dreaming about rabbits. In the summer I sunbathe a lot on the decking and often end the day staring at the food on the BBQ. If I ever catch a rabbit it'll be going on there if I they let me carry it home...
I don't really know much about stoves so no good asking for me. But if you want to talk about rabbits...
July 2023: It is with sadness that we lost Reg. He was a dear friend who gave us so much love and pleasure. We hope we gave him a great life and miss him lots.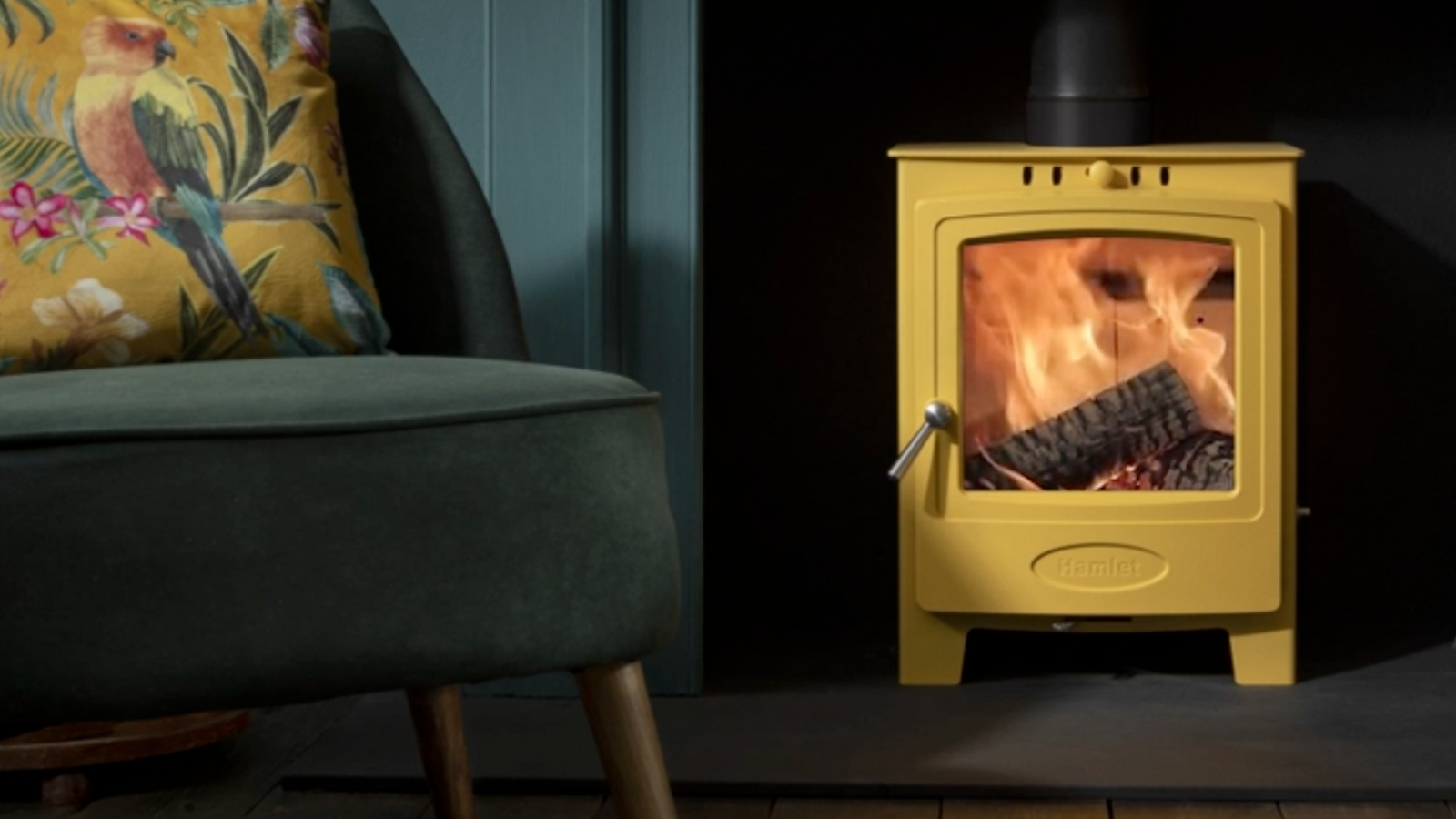 How to choose chimney liner & how much to buy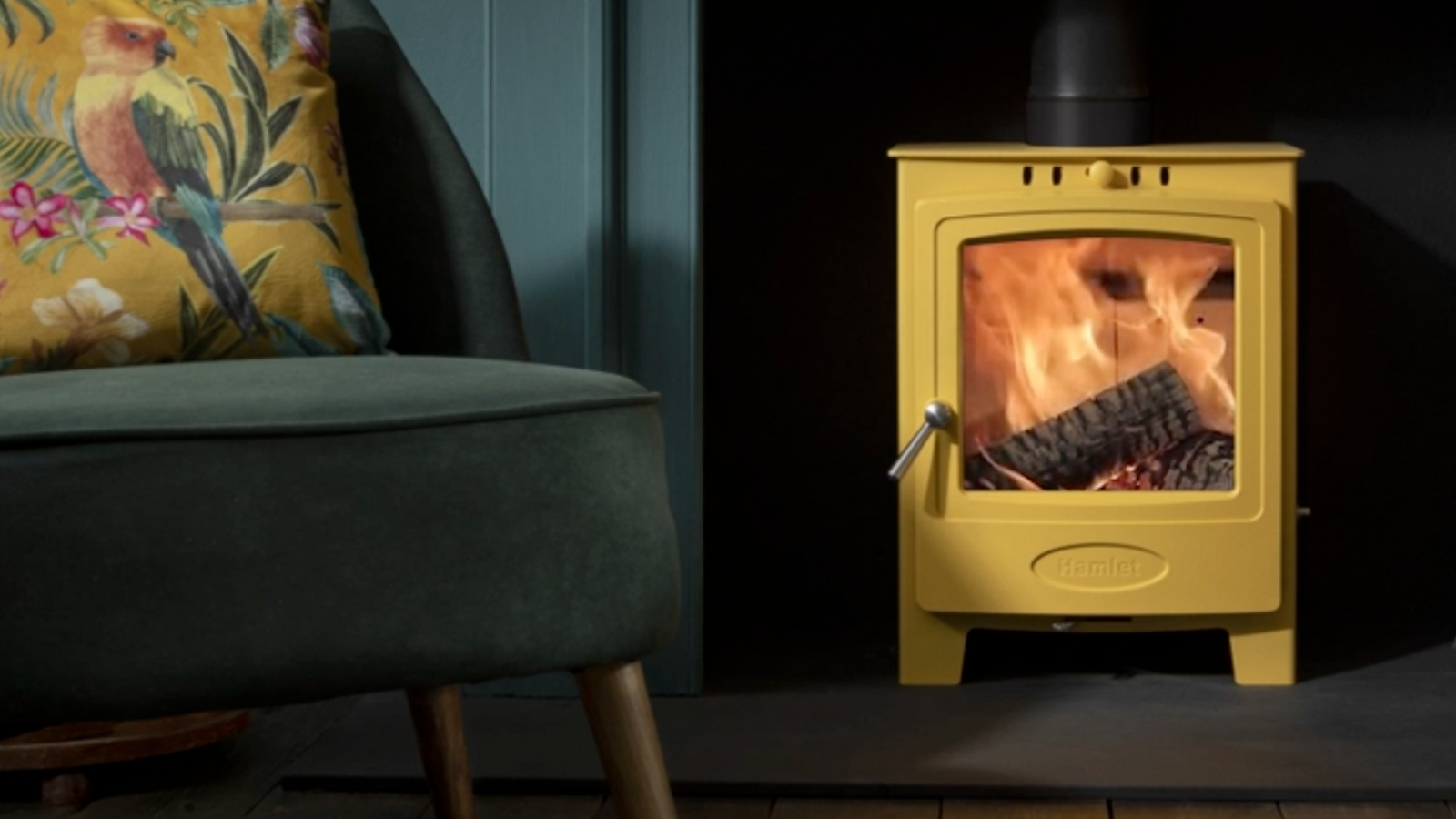 Installing a stove in a fireplace - what do I need?
Costs correct as of April 2023:
Approx. costs if you have a chimney and fireplace ready to use: £750-£1,000 (save £500 by self-installing).
Approx. costs if you have a chimney but need the fireplace "opening up": £1,600-£2,200 (save £1200 by self-installing).
Approx. costs if you do not have a chimney and need a clip-together flue: Shed £475-£700. Bungalow £1500. 2-storey house £2500. Save £1,000-£1400 by self-installing.
Above figures include labour and materials but no appliance.
We, of course, advise you to purchase your stove and materials from Stovefitter's to ensure quality goods are installed (some installers use budget materials to increase margin). If you buy your stove from us (rather than your local small shop or installer) we have a lot more power when approaching manufacturer's with a warranty issue. Why is that? Because we buy many hundreds of stoves a year from these brands.
We do not fit stoves.
But we know a few who do!
Google: Hetas installers
Hetas are the trade body of registered UK installers.
Most installations will require that you slide a chimney liner down your chimney (flexible metal tube 5" or 6" in diameter). Do you have a narrow chimney and want to lessen the risk that a liner might not go down your chimney? Then make sure your chosen stove can use a 5" liner.
Must I line my chimney? Best read this article but most likely the answer is yes. Do I have to fit a chimney liner?
DEFRA-Exempt wood burning stoves with a 5″ collar can usually be fitted to a five inch liner rather than the usual 6″ minimum, making the installer's job much less stressful.
ALL OF THE 5KW STOVES WE SELL CAN BE FITTED TO A 5" CHIMNEY LINER.
I seriously suggest any self installer fits a 5" liner unless they know their chimney is large enough for a 6"!
What is the best chimney liner? Silvacore 904 (we sell it so of course we will say that ;-). What is the best chimney liner?
Will your stove require an air vent within the room (some stone walls are very difficult to drill)?
5kW or under and wood burning stoves often do not require an air vent (new builds always require an air vent).
What is the maximum output in kW of your "5kW" wood burning stove? The majority of manufacturers just specify the "nominal output" and this figure means very little in real life. The nominal is a figure the manufacturer chooses to sell the stove at - the stove is capable of reaching at least this output with one fuel load. Nominal means "capable of". But it is not the maximum.
Check out the size of the area where the logs will go (firebox size) as this varies enormously. The kW output is completely dependant on the amount of logs burning at any one time - more logs burning equals more heat. If you can fit three logs in stove A and just two logs in stove B then stove A will be capable of throwing out 33% more heat.
DO NOT TRUST MANUFACTURERS' kW RATINGS as manufacturers specify what output they desire to sell the stove at and testing allows for much "playing with the figures". This is why you can get very small 5kW stoves (e.g. Aga Little Wenlock) and very large 5kW stoves (e.g. DG Ivar 5 by Dik Geurts which is actually rated 5kW but has a MUCH larger firebox than the Ekol Crystal 5 by Ekol Stoves). A Crystal 5k might get to 5kW and not be capable of any higher whilst a DG Ivar, despite being rated at 5kW, can get to 8kW with a full fuel load.
Note that, over time, one might damage the internal firebricks of a stove by running at a higher load than the manufacturer's suggest. Firebricks are easily replaceable.
Will your wood burning stove fit in your recess WITH the required air gaps around it? This is obviously not an issue if your stove will be freestanding.
Air gaps to non-combustible materials (brick, stone etc.) are usually "as close as you like" legally but manufacturers will sometimes specify a recommendation. This recommendation is there to allow heat to escape from the recess into the room - so you get the heat benefit rather than the heat soaking into the building structure and being lost. If no gap to non-combustibles recommended then we suggest 50-100mm air gap left and right of stove, 50mm behind and 100mm above.
Are you in a Smoke Control Area (usually built up areas)?
Choose your stove accordingly.
A stove must be DEFRA-Approved if you wish to burn wood in a smoke control area.
ALL OF THE STOVES WE SELL ARE DEFRA APPROVED FOR SMOKE CONTROL AREAS.
In simple terms if a stove has an efficiency rating of 70% then 30% of the heat from your logs goes up the chimney.
If a stove has an efficiency rating of 90% then only 10% goes up the chimney.
So think of this in terms of how many logs you have to chop/buy.
Example: A Saltfire Peanut 5 by Saltfire Stoves in Dorset has an efficiciency of 80%.
A tall chimney (6m or more) that is lined will be happy with an efficient stove.
Efficiency importance can be said to be overrated and anything between 75% and 85% is fine. Go much higher and performance can actually suffer (smoke in room when opening door to reload, blackening of glass).
Many modern stoves can go on 12mm thick hearths. Others require full, 5″ thick constructional hearths. All of the stoves we sell state whether or not a 12mm hearth is suitable.More about hearths for wood stoves here.
Can you can talk to somebody on the phone should you need to after the wood burning stove has been delivered, especially if you are self installing? Will the staff at "wesellzillionsofstoves.com" be able to assist with any installation issues? What if there are any problems after install?
Do yourself a favour before ordering stoves or materials on the Internet: Go to Trustpilot and type in the company name before you buy. Some companies advertising at the top of search engines are not good news - check for yourself.
When striving to find thebest 5kW wood burning stovesyou will likely be bewildered by the choice. There are many to choose from. The question I get asked most in our shop is "why should I pay <£1,000> for this one when this other one is just <£500>?". Here is the very simple answer:the cheaper wood stoves are made in Chinaor Eastern Europe whilst the more expensive are made in Western Europe (or sometimes the USA). Here are a few examples where a more expensive stove might excel over a cheaper stove:
Aesthetics (more time spent on design)
Hinges (sometimes hidden on more expensive stoves)
Better quality glass
Thicker steel (longer life)
Improved door locking mechanisms
Longer warranty
Improved controllabilty of flame due to more resource invested on design of air flow within stove
Brushed steel fittings instead of cheapy chrome look
Open and close the door on a cheap Chinese stove. Then open and close the door on a DG stove, Arada stoves, Woodford stoves, Hamlet stoves or Saltfire stoves. You'll understand the difference.
Stove pricing reminds me of wine pricing. A £20 bottle of wine is not double the quality of a £10 bottle of wine (the drinking experience might be improved by 20% as an example). We are talking "the law of diminishing returns here. They are all "fire in a metal box" at the end of the day.
Yes. However, there are specific regulations and restrictions in place to address air pollution concerns, particularly in areas designated as Smoke Control Areas. In these areas, only approved "smokeless" fuels or exempt appliances, such as Defra-approved wood-burning stoves, can be used. These stoves are designed to burn wood more efficiently and produce fewer emissions.
All the stoves we sell are DEFRA approved and Eco-design approved and suitable for all areas of the UK.
A stainless steel tube, slides down a brick/stone chimney to provide a smooth and safe route for smoke.
All of our stoves are approved by DEFRA to burn wood in all UK locations including Smoke Control Areas (towns and cities). Not all stoves are, so be careful if buying elsewhere.
All of our stoves are ECODESIGN approved to be sold in the UK. Not all stoves are, so be careful if buying elsewhere. ECODESIGN is mandatory by law since January 2022.
If the chimney is the polo mint then the flue is the hole.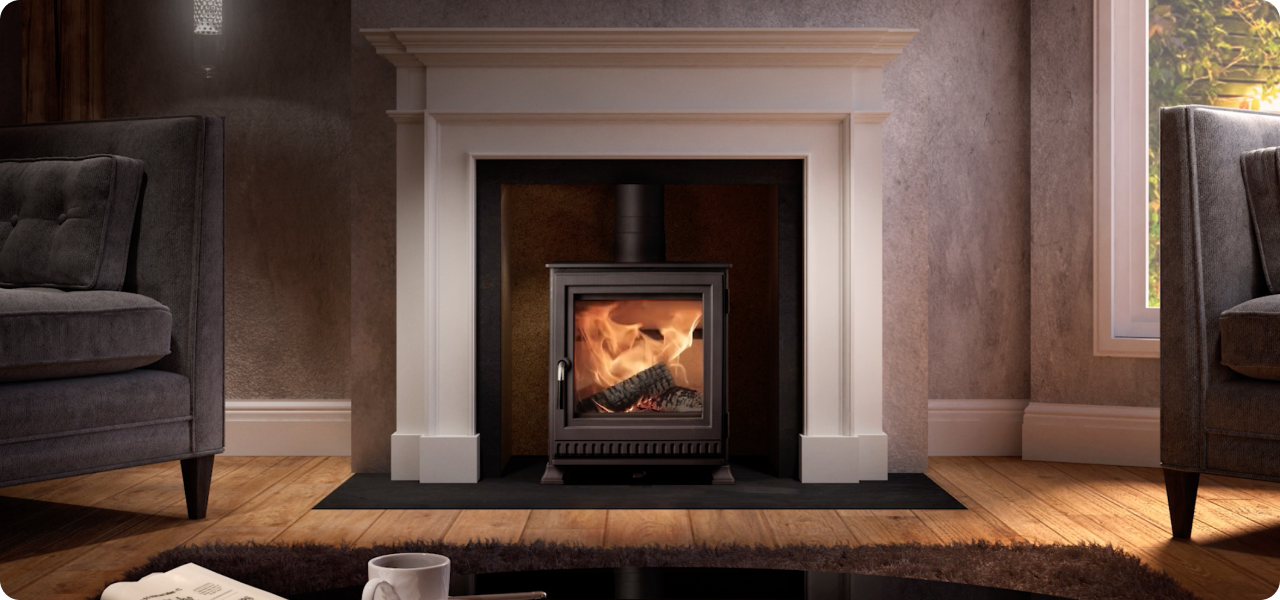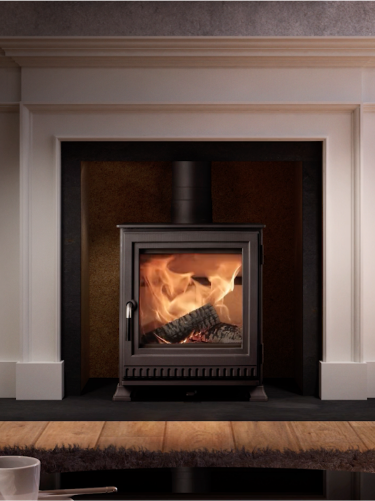 Find my perfect stove
Answer 3 simple questions and we will show you the best Stoves for your space.