What Size Stove?
What Size Stove?
First you need to work out what size of wood burning stove you require. Bear in mind a 5kW stove can burn from 0kW all the way to 5kW depending on fuel load. Theoretically a 5kW stove can be a 3kW stove if you want it to be - just put less wood in it. Your first no-nonsense tip!
Try our 'What size?' feature via the link below.
We have another feature to assist you find your perfect stove (once you know the output you require).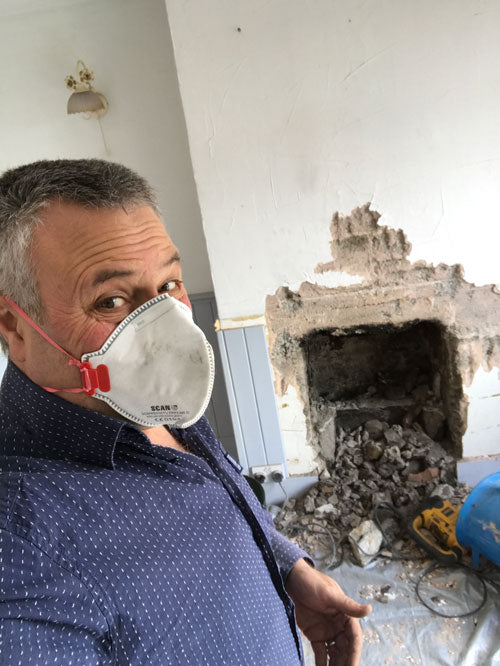 About Us
"I created Stovefitter's Warehouse during 2013 after laying down the tools as a full-time stove installer. The first shop was The Wood Stove Hut with larger premises soon following. Full story available on our About Us page..."
Julian Patrick, site owner and author of The Stovefitter's Manual.
Stove shopping, made simple
Masses of infographics & articles
1000's of happy customers
Thousands of happy & warm customers...
★★★★★

I have recommended them to anyone I know who is thinking of buying a new stove... they are a small, tightly-run outfit that provides impeccable service.

Yorkshire Wheat Dodgers
★★★★★

Ordering was straightforward, their communication was great and delivery was quick and delivered as per my instructions. Excellent!

Julie Hadwin
★★★★★

Really great customer service, there was lots of communication from order till delivery and great chat support while ordering.

Thomas Nixon
★★★★★

Real humans being really human. Nice to buy from.

Steve McCann
★★★★★

I rarely write reviews but happy to spend 5 mins promoting these guys are they seem to be doing things the right way. Would highly recommend!

Phil
★★★★★

There are always things that aren't quite as expected. What's refreshing about these people is they sort things out. Quite refreshing really.

Neil Hart