Duraflue DTW EPDM Ezi-Seal roof flashing 0-45 degrees
For felt, GRP, metal roofs
From
Regular price
Sale price
£52.42
£52.42
Including VAT
For felt, GRP, metal roofs. No adhesives required. Screws/roofing screws/stainless bolts not included (visit builder's merchants).
Two sizes of flashing (footprint). If NOT passing through any enclosed void choose the smaller footprint. Your hole needs to be a minimum 295mm diameter for 5" twin wall and 320mm for 6" twin wall. If YES your chimney is passing through an enclosed space where heat can build up then the figures become a minimum 335mm diameter hole for 5" twin wall and 360mm for 6" twin wall. As can be deduced the 6" twin wall, in the latter scenario will need the larger footprint flashing. What constitutes a void? Some say a loft is a void some say it is not. Proper answer is to ask whoever is signing it off. Or go for the bigger hole size and be sure. Figures above are based on min 50mm distance to combustibles for no void and min 70mm distance to combustibles for void.
Dektite® EZi-Seal EPDM Pipe Flashing For Metal Roofs. Features a revolutionary non-absorbant and non-porous sponge gasket that seals by compression, even in wet conditions. It hugs the roof line to provide a watertight seal without the need for silicone sealant. Forget the Silicone - Just screw it down!This is a twin wall clip-together chimney part used to build a new chimney. Twin wall clip-together chimney can be as close as 5cm to combustible materials (7cm if passing through a sealed void). No glue or sealants required.

Cut gasket to size required (where to cut embossed on gasket). Use sharp scissors.
In stock

Leadtime: 3 days

Name delivery day at checkout. FREE delivery most of mainland UK if spend over £500 - see footer.
FREE chimney design service
Design usually ready within five working days. Or check out our shed kits...
More info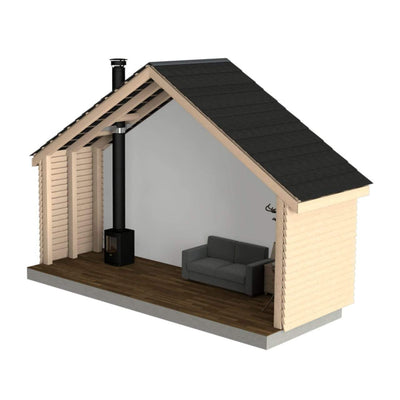 Wood burning stove shed chimney kit Duraflue DTW 2.5 Metre (shed, garage, gazebo, home-office or small room): 5", 6", Silver, Black.
£567.00
You may also need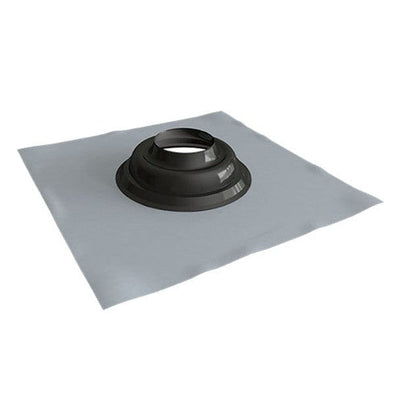 Duraflue DTW Nu-lead lead roof flashing 0-45 degree
£194.03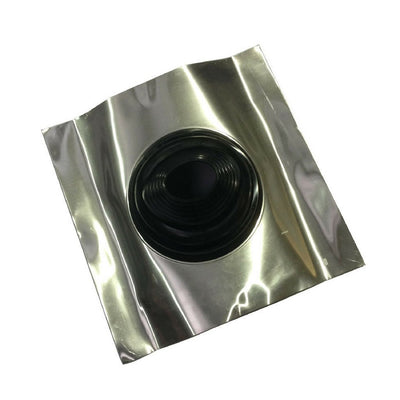 Duraflue DTW Rubber aluminium roof flashing 0-45 degree
£56.21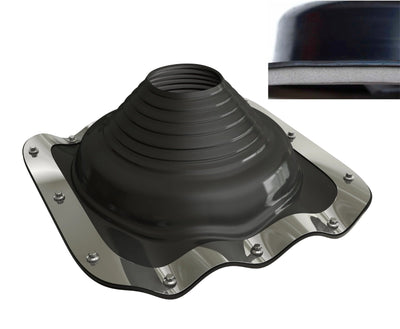 Duraflue DTW EPDM Ezi-Seal roof flashing 0-45 degrees
from £52.42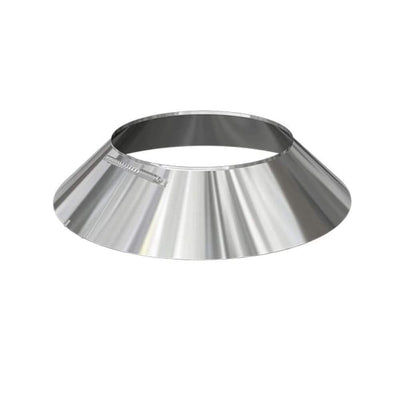 Duraflue DTW Storm collar (required only if roof flashing does not seal to pipe): 5", 6", Silver, Black.
from £33.32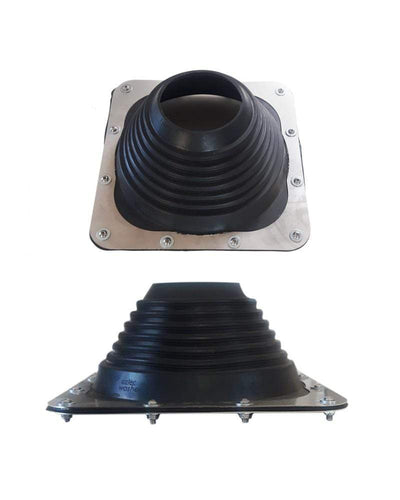 Duraflue DTW EDPM canvas roof flashing rubber for a tent or yurt
£126.10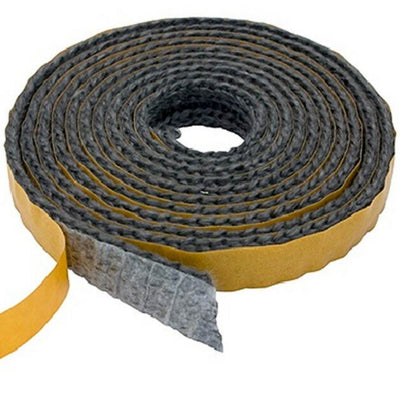 Fireproof webbing 2m for sealing where pipe enters stove or where adaptor enters pipe
£4.57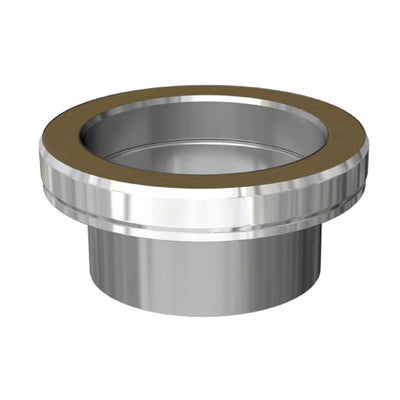 Duraflue DTW adaptor connects twin wall part to vitreous pipe or directly to stove): 4", 5", 6", Silver, Black.
from £46.83
Duraflue DTW Narrow locking band clamp (one required for each joint): 5", 6", Silver, Black.
from £17.80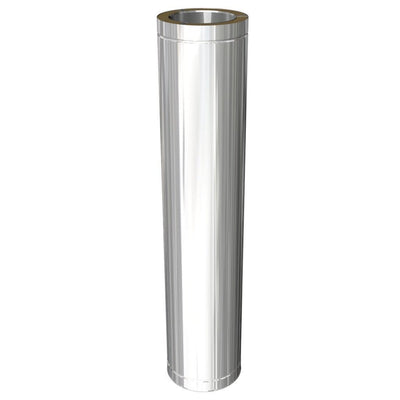 Duraflue DTW Straight length 5": Silver, Black.
from £32.08
Total of extras
£0.00