Fire cement black for sealing flue joints - stove to vitreous, vitreous to adaptor and cowl joints
Use to fill air gaps between liner and adaptor. For connections to stove better to use fireproof webbing.
Regular price
£4.99
£4.99
Including VAT
Small tub of black fire cement. Fire cement is good for sealing joins and fixing up fire bricks crack.
Note: Brand may differ from that shown in photo.
In stock

Leadtime: 3 days

Name delivery day at checkout.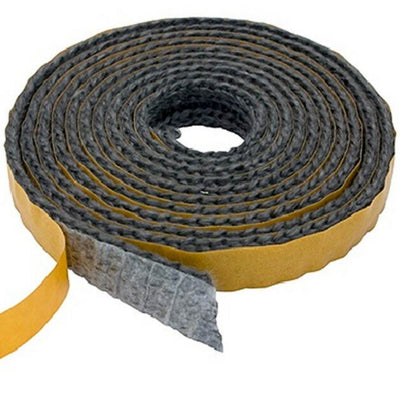 Fireproof webbing 2m for sealing where pipe enters stove or where adaptor enters pipe
£4.57