Vitreous pipe: Sealing plates (PACK OF 5)
Five sealing plates (for installers as most buyers only need one).
From
Regular price
£153.20
£153.20
Including VAT
Sealing plate TRADE PACK for stove-fitters
Nine-inch square plate with internal membrane of fireproof material. Is cosmetic and not designed to make any kind of airtight seal (smoke is contained in liner so is purely an aesthetic device). Brilliant product that provides a neat method of surrounding the black vitreous flue pipe as it passes through a closure register plate (the plate that seals off your chimney above your stove).
Note: the sealing plate is bare metal and can be sprayed as required to colour (black stove paint is ideal). No screws included (these supplied, if required, as part of "Useful Items" pack although standard screws will suffice if screwing into Hardiebacker closure plate).
Top tip: No fire cement or glue of any kind is used when connecting vitreous pipe to vitreous pipe - it is just push-fit. When to use fire cement on flue joints? Use the SEARCH function and type "sealing flue joints".
In stock

Leadtime: 3 days

Name delivery day at checkout. FREE delivery most of mainland UK if spend over £500 - see footer.
You may also need
Fire cement black for sealing flue joints - stove to vitreous, vitreous to adaptor and cowl joints
£4.99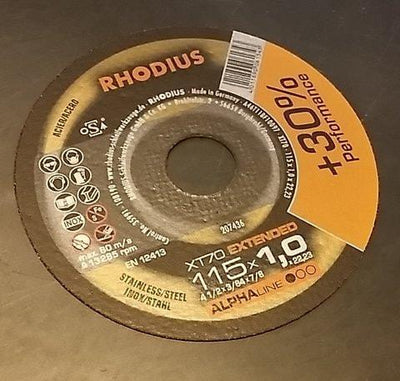 Disk for cutting vitreous pipe
£4.99
Carbon monoxide detector
£38.40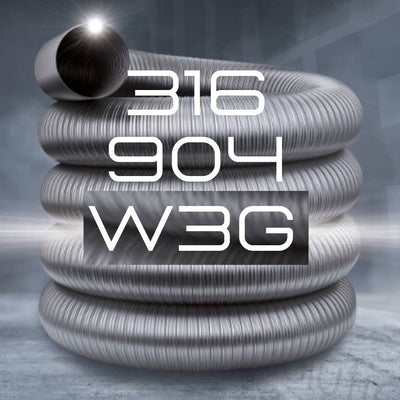 904 316 Chimney flue liner Silvacore 5" 6" German Engineered
from £25.99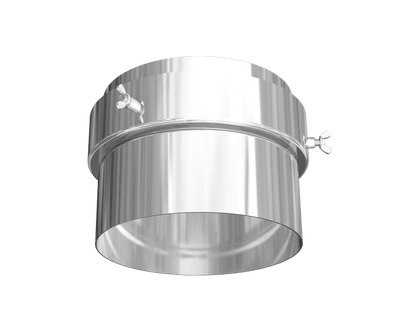 Deluxe stub-nose adaptor (+ bolts) vitreous to chimney liner
from £47.41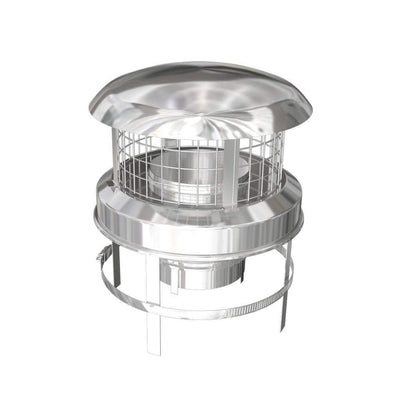 Duraflue hanging liner cowl stainless
from £89.99
Total of extras
£0.00